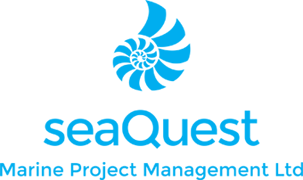 21AB,Lockhart Centre-301-307 Lockhart Road
Hong Kong
Phone +852 2527 6187
Fax +852 2865 6806




26,Rue Adrinen Lachenal
1207 geneva - Switzerland
Tel. +41 22 718 3300
Fax. +41 22 718 3303



Based in Hong Kong and with a branch office in Geneva, Switzerland, SeaQuest Marine Project Management
Limited is serving the shipping industry on a worldwide basis. We provide quality Consulting Services to Ship
Owners and Ship Managers for their shipbuilding, conversion and repair projects.

Our key personnel are professionally qualified Naval Architects and Engineers who possess extensive work
experience within the shipping world.

The founders of the Company have formed a permanent team that has widespread expertise in project
management, particularly in the Far East. The team members are fully conversant with Korean, Japanese
and Chinese shipyard operations.